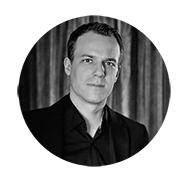 Science fiction & thriller
Welcome to the official website of Ronil Caine novelist and short story writer.
Ronil Caine's style is fresh, the method of storytelling is lively, his writings lack any unnecessary fillers, but the pace keeps you with the story until the end, where things go usually different, than you may think.
The stories of Caine are always around something you may heard about in the real life, but he gives them a spin, takes it to the next level with a classic question of 'what if'. Caine's characters are everyday people you see in the news, on the subway, in the documentaries. But they all get into situations what will push them to their very limits both physically and mentally.
Ronil Caine was born in Budapest, Hungary. He released his first novel 'Lilian' in 2016. The novel was beloved by critics and the readers, and now it's finally available in English along with several gripping short stories for free.
If you like gripping stories blending thriller, sci-fi, adventure, action and drama, you will love the stories of Ronil Caine. Give it a try and download the first free short story, the 'Coin' for free.
"…he writes excellently, have good ideas, and has everything what it takes to become an acknowledged writer." (Leslie L Lawrence)